PUT OUR SUPPORT TO WORK FOR YOU
The benefits of the LEQVIO Care Program are many and include:
A dedicated LEQVIO Care Specialist who'll offer you one-on-one support

Helpful information, resources, and advice that can help you stay on track
THE INFORMATION YOU NEED, RIGHT AT YOUR FINGERTIPS
The LEQVIO Care Program is dedicated to helping you navigate your treatment. If you're prescribed LEQVIO, you can become a program member and receive regular emails from us on topics related to managing your cholesterol. This includes: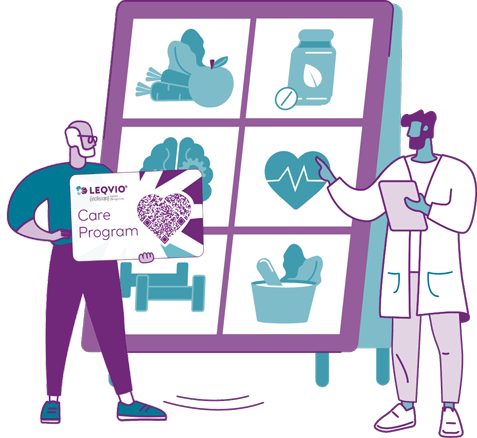 Physical activity, lifestyle, and healthy food tips to help you manage your bad cholesterol

Information on savings options available to eligible patients

Communications tailored to your personal needs and interests

Helpful information about your LEQVIO treatment schedule
JOIN THE CARE
PROGRAM
YOU'RE NOT ALONE IN THE FIGHT AGAINST LDL-C. WE'RE IN YOUR CORNER.
As a member of the LEQVIO Care Program, you'll have access to a LEQVIO Care Specialist. Your Care Specialist will provide you with helpful advice and will be ready to offer you as much motivation and guidance as you want to help you stay on track with your treatment. Your LEQVIO Care Specialist can:
Answer questions you may have about your treatment journey

Send reminders for your next in-office dose

Help customize your experience with text, email, and/or video chat communications—whatever works best for you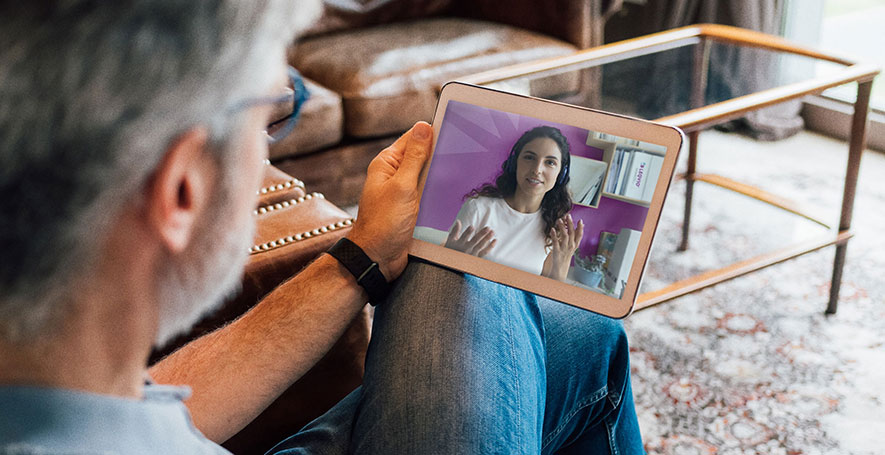 Photo depicts actors.
---
In my role as a Care Specialist, I have the chance to develop personal relationships with my Care Program members. I value the opportunity to support them during their treatment journey.
LEQVIO Care Specialist
---
The LEQVIO Care Program is a patient support program and is not intended to take the place of medical or
clinical advice from your health care providers. Always talk to your health care team about what you're
learning, and especially ask any questions you may have about your condition and treatment plan.
CHOLESTEROL & YOUR HEALTH
WHAT YOU SHOULD KNOW, WHAT YOU CAN DO
It's important to know about the risks of bad cholesterol (LDL-C), how it relates to heart disease, and what you can do about it. These stories will help.
It is not known if LEQVIO® can decrease problems related to high levels of bad cholesterol, such as heart attacks or stroke.
MORE CONTENT
Considering
LEQVIO?
Stay updated with all of the information you need to know about LEQVIO. If you are considering treatment with LEQVIO, ask your health care provider if it's right for you.
Sign up to
learn more
LEQVIO Care
Program
If you are on LEQVIO, discover tools and tips to help you lower your bad cholesterol (LDL-C).
Sign up for
the program